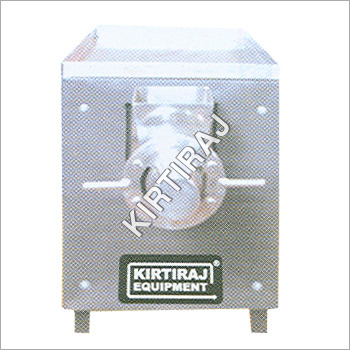 High Capacity Extruder Machine
Product Description
Extruder Machine
Holding years of experience and knowledge in this industry, our company has been able to mark its strong presence in the market as one of the most excellent manufacturers and exporters of Extruder Machine. These machines are exported in major countries like Australia, Nepal and Fiji. Our offered range of extruder machines is known for its negligible maintenance, rugged design & low power consumption. Extruder Machine is used for making papad, mathia and chorafali in catering houses, food factories and army kitchens.
Salient Features:

All components in contact with the dough are food grade

Thickness of Papad, Mathia, Chorafali, can de regulated to match with your specifications

Less maintenance & low power consumption

Completely upgrade to suit your specific requirements

Variety of units available for your individual requirement

Modular design for easy transport & installation

Operated by Single / Three phase electric motor

A fully safe & covered body designed to prevent dust & control noise generation.